Discover The Psychē Collection
Inspiration from Plato's concept of soulmates.
"According to Greek mythology, humans were originally created with four arms, four legs and a head with two faces. Fearing their power, the gods split them into two separate parts, condemning them to spend their lives in search of their other halves. Love is the desire we have to find our other half, in order to become whole."
The new Psychē collection is inspired by Plato's concept of soulmates.
The designs gold intricate accents pays homage to greek mythology, whilst the Balyck body pieces divide the body playing on the notion of separation from one's other half.
The new collection has been handcrafted with the intention like art, becoming limited collectors pieces.
C A M P A I G N C R E D I T S
Photographer: LUKE DUBBELDE. Model: Ellie Brinkman. Stylist: Danielle Soglimbene. Make up artist: Lauren Balyck. Hair stylist: Helen Samaryan. Producer: SHOTS WITH CAROLIN.
Discover The Wild rose Collection
Inspiration from my grandmother, rosa.
She was wild with infectious laughter.
A star in her own right that was beautiful like a rose though humbled by her thornes.
Imperfectly perfect.
Her presence liberated others and made them shine.
Un amore a free spirit.
Rosa.
This collection is a dedication to my grandmother Rosa one of the most special people I have
ever had the honour to walk this earth with. I was openly her favourite grandchild, maybe to
have shared the same birthday or maybe just because we had the same free spirit and
unexplainable bond . Regardless I am so grateful to have shared in her laughter and love and I
hope that through this collection i can capture the essence of her to share that gift with you and
the deep connection we had.
This collection is for all the women and that special place they hold in their hearts. These pieces
represent my memories and now hopefully yours.
C A M P A I G N C R E D I T S
Photographer: bonnie hansen. Model: eden bristowe. Stylist: liv rahme. Make up artist: Lauren Balyck. Hair stylist: mia hawkswell. Producer: deveaux film & foto.
Discover The Absolem Collection
Inspiration from Alice in Wonderland
Through life every individual encounters the mystery of transformation. Absolem Collection by Balyck, brings to life this inevitable natural process. It's inspiration born out of the Balyck motto 'Once adorned, forever transformed'.
Referencing a character from Disney's cult classic Alice In Wonderland -­‐ Absolem is a caterpillar, an animal known for its ability to reveal it's beauty through ultimate transformation.
The concept of the collection plays on this very notion. Each piece can be worn individually or can be interchangeable inviting wearers to embrace change by creating their own custom transformations.
The Swarovski® crystal Patina design has been selected as the hero stone of the collection. The stone not only portrays modern qualities but is a conceptual reflection of change, timelessness and grace.
C A M P A I G N C R E D I T S
Photographer: Carlo Fernandes. Model: Roxy Horner. Stylist: Danielle Soglimbene. Make up artist: Lauren Balyck. Hair stylist: Tatiana Vaune. Producer: Emma Giorgio
Reverie Gold Pearl Earrings
Discover The Trinity collection
The Trinity pays tribute to Jessica Balyck's defining moment of everlasting love. The collection takes its name from the three colors. Rose, Gold and Platinum, tributing to the mystery and harmony of love. The visionary mind of Jessica Balyck created this delicate collection reminding us about the simplicity of love, fidelity and friendship.
Trinity collection bracelet
Trinity collection double earring
Trinity collection head piece
Discover The White Lion collection
Inspiration from Medieval Times
The White Lion is an exclusive limited collection that was inspired by medieval times. By combining hints of darkness and subtle beauty, the result was a collection of statement pieces that were both elegant, yet thought provoking.
The intention of the collection is that pieces can be worn together to make a dynamic runway impression for the everyday woman, or worn individually as unique pieces of handcrafted art.
The name White Lion was given to the collection not only due to its beauty, but of it's extreme rarity. The white lion being a symbol of each piece's uniqueness.
white lion collection ring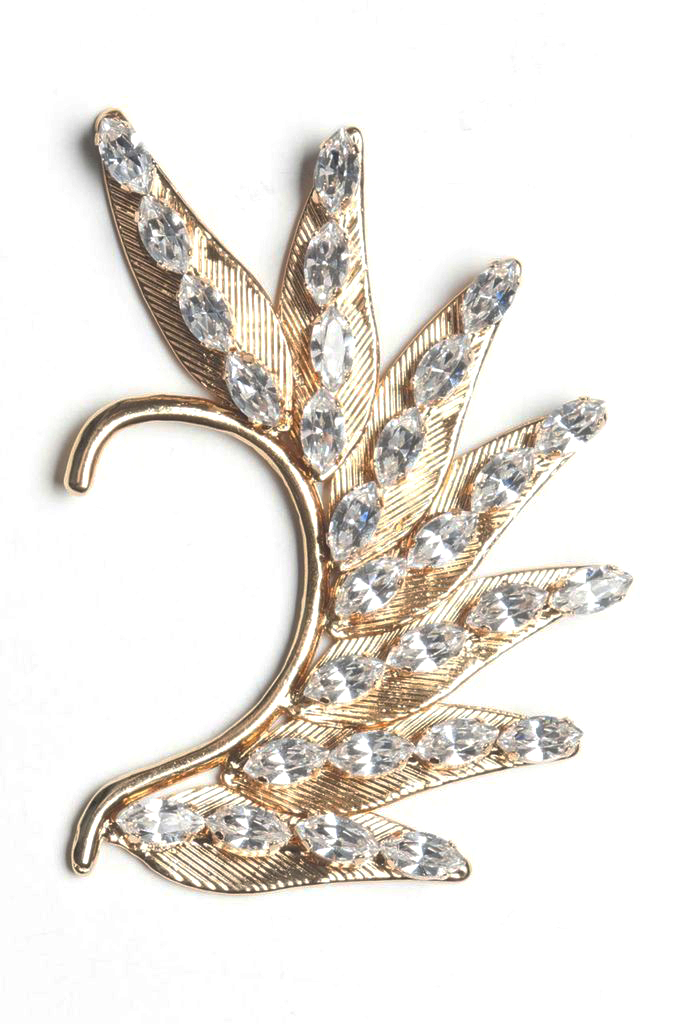 white lion crystal ear cuff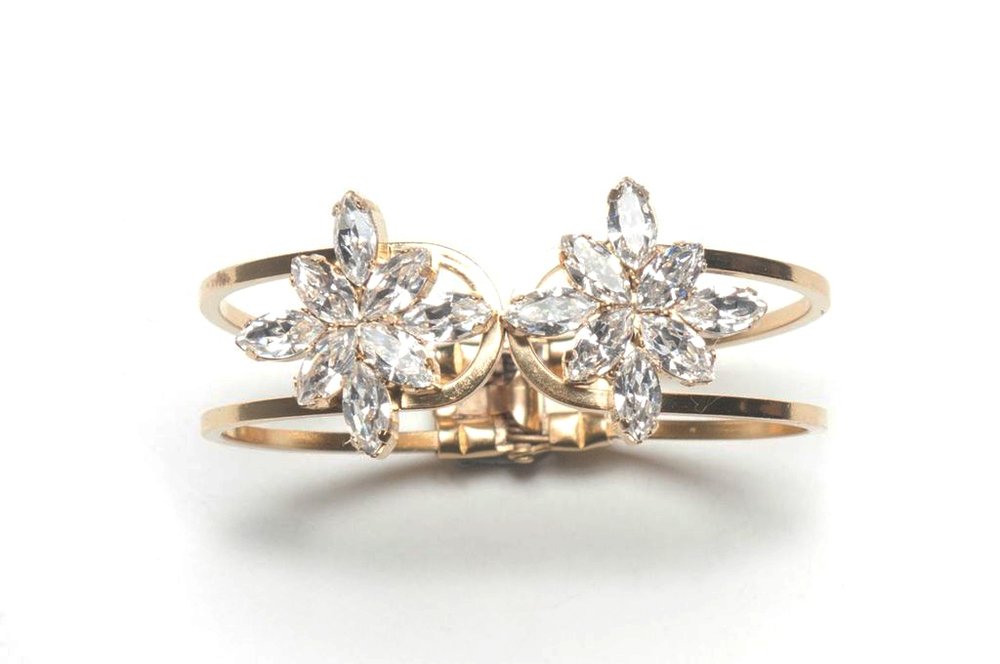 white lion crystal stackable bracelet